Best Management Institute Award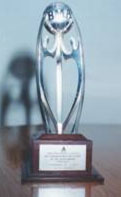 The Foundation has instituted The Best Management Institute Award in 1999. This award is sponsored by Mr. M.K.Chouhan, Chairman, Mahendra & Young Knowledge Foundation, in the memory of his father late Shri N.H.Chouhan, who was an Educationist & "Sahitya Ratna" (Jewel of Literature). The award is given every year to the Management Institute / Business School, that has made the most significant contribution to the quality of management education. The award has been instituted under the aegis of Bombay Management Association (BMA), which India's most premier management Association, by donating a corpus by the Foundation. Award comprises of a 'Revolving Trophy & a Citation' for the winning Institute. Foundation also funds research by a full time faculty of winning management Institute, on one of the thrust areas every year.
The Juries : As the award has been instituted under the aegis of Bombay Management Association (BMA), the juries in the Founding year were ;
Mr. A. M. Naik- MD & CEO Larsen & Toubro (Chairman of the committee)
Mr. Kumar Mangalam Birla - Chairman, Aditya Birla Group.
Mr. M. S. Banga - Chairman Hindustan Lever Ltd. (Unilever Group Company)
Mr. Deepak Parikh - Chairman HDFC Ltd.
Mr. S Ramadorai-President -Tata Consultancy Services
Mr. Homi Khushrookhan - Managing Director Tata Tea Ltd.
Dr. Ram Tarneja - former MD Bennett & Coleman India Ltd. (Times of India)
Mr. M.K Chouhan - Chairman Mahendra & Young Knowledge Foundation.

Sub Committee : The following senior professionals worked out the detailed criterias for the award.
Mr. Minoo Davar - Managing Director DEECO INDL SUPPLIES P. Ltd.
Mr. R.R. Nair- Advisor Hindustan Lever Ltd.
Dr. Bharat K. Singh. – President Birla Management Center
---
Best Management Institute Award for the year 2008
Awarded To
KJ Somaiya Institute of Management Studies and Research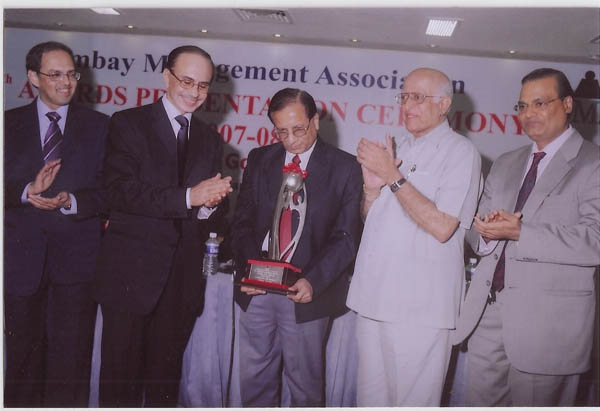 ---
Past recipients of the awards
Year

Presented To

2007-2008

2006-2007

2005-2006

2004-2005

2003-2004

2002-2003

KJ Somaiya Institute of Management Studies and Research

National Institute Of Industrial Engineering (NITIE)

National Institute Of Industrial Engineering (NITIE)

Narsee Monjee Institute of Management Studies

L.N.Wellingkar Institute of Management Studies

Narsee Monjee Institute of Management Studies

2001-2002

Narsee Monjee Institute of Management Studies

2000 - 2001

Narsee Monjee Institute of Management Studies

1999 - 2000

Jamnalal Bajaj Institute of Management Studies
Best Management Institute Award for the year 2002
Best Management Institute Award for the year 2003
Best Management Institute Award for the year 2005
Best Management Institute Award for the year 2006
Best Management Institute Award for the year 2007
Best Management Institute Award for the year 2008